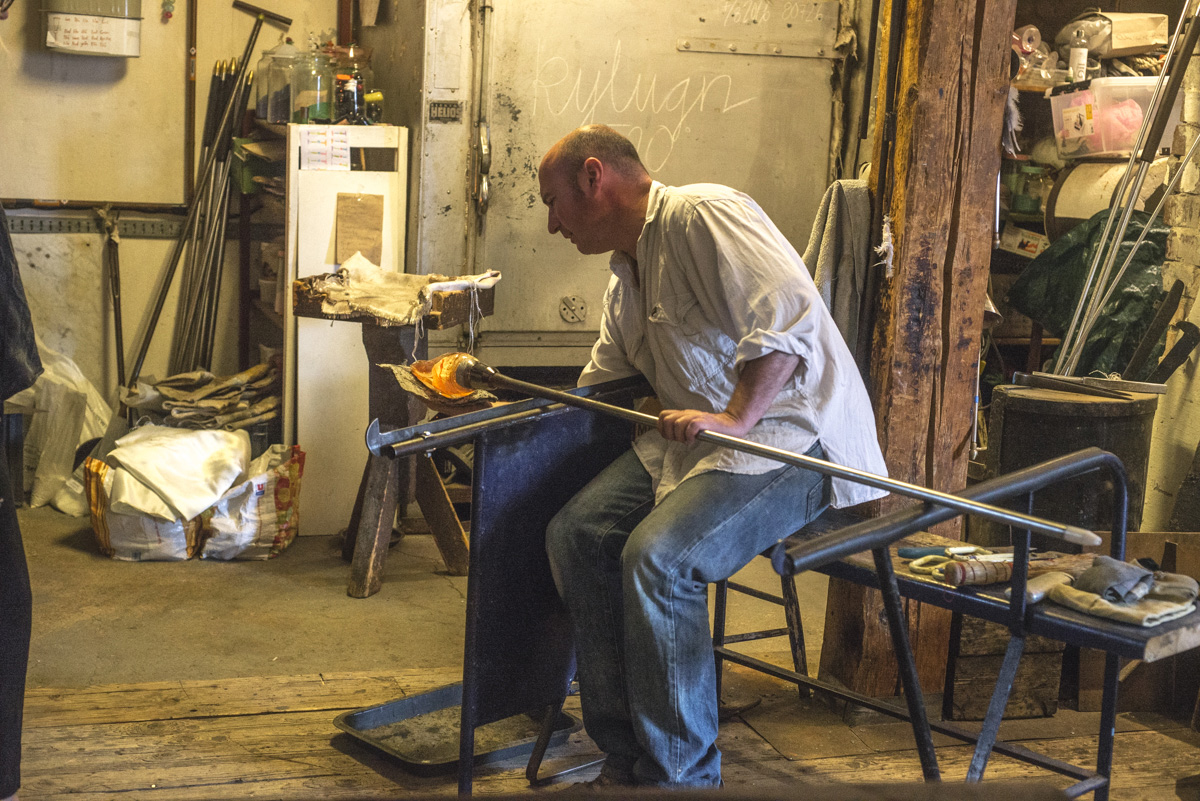 During 2017, we worked with Varberg Town Council to organise an Artist in Residence venture at the Harbour exhibition hall (Hamnmagasinet), where the focus would be glass. The aim of this residence was to highlight and emphasise glass as a form of art in Halland. The invited artist in residence was Pascal Lemoine (France), who stayed in Varberg during the month of May. The residence was a tight-knit partnership between the glassblower's called Glasverk and Varberg Artist Association.
In connection with the residence, students from Ljud- och bildskolan in Varberg were also invited into the cabin. Here, under the guidance of Pascal Lemoine and Katarina Löfström, they learned more about glass and try blowing, blasting, polishing and engraving themselves. Their work was then shown at Evenemangsplatsen in Kulturhuset Komedianten.
Pascal Lemoine later had his exhibition that summer in Gallery Hamnmagasinet with a selection of invited glass artists from Halland, all of which is or have been connected to Glasverk, namely Katarina Löfström, Kajsa Bäckström, Mikaela Turkot, Michael Ahlefeldt-Laurvig and Bevan Taka. This 'Harmony' exhibition (Samklang) was on display between 6 – 20 June.
During the summer festival Hallifornia in Varberg, Art in Halland in collaboration with Science Safari also arranged activities on the theme of glass.