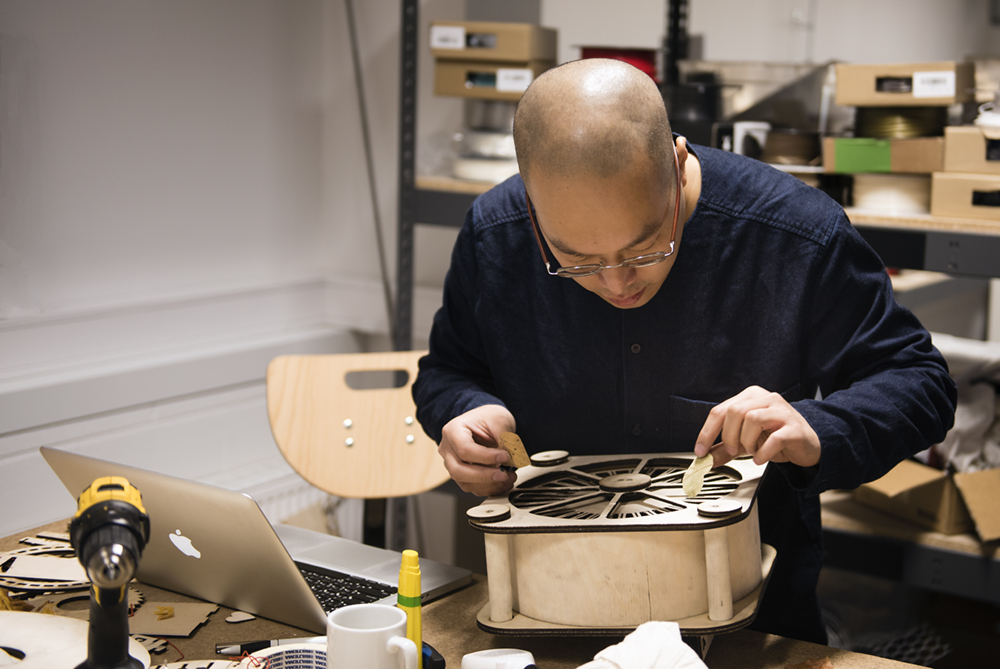 In the middle of October 2018 artist and designer Hang Li came to Halmstad to stay for a month. Hang Li has studied at Hong Kong Arts School (sculpture) as well as Taiwan National University of Arts (mainly multimedia). Today, he works out of Taipei, Taiwan and is the initiator behind Sandwishes studio, where several artists and designers work experimentally and both social issues and accessibility are incredibly important parts in this work. One field he is particularly interested in is playgrounds and together with Sofia Warpman, city gardener in Halmstad, he visited several such.
During his time in Halland, he had his creative base at FabLab in Halmstad, where he not only carried out his own creative work, but also met the students from Halmstad College, Halland School of Arts and also several
artists professionally active in Halland. Furthermore, he visited several cultural institutions in our county and participated at artist gathering organised by Art in Halland in October.
Find out more about Fab Lab
This residence grant was arranged in partnership with FabLab at Halmstad College and Bamboo Curtain Studio in Taipei, Taiwan.